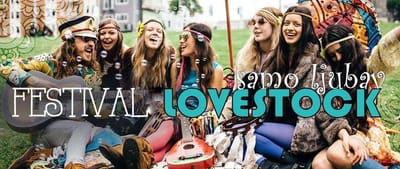 We are an educational and creative project consisting of a series of concerts and project workshops on the theme "Kaštela - The City of Love". The festival will take place from June 13th to 16th 2019 in the center of Kaštela, located at the Cultural Center and surrounding area.
Lovestock Festival contributes to the process of creative reflection on local cultural identity and innovative branding of Kaštela as the City of Love.
Program includes playgrounds for children, dance workshops, music and art workshops, concerts, Kastela guide tour, food & drinks, camping and much more...

Enterance to all events and camping will be free of charge!